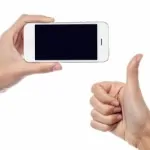 Excellent apps for your Android
Undoubtedly one of the biggest advantages to having a device with the Android operating system, be it a phone or a tablet, is to have available a large number of applications for all tastes and all uses. And it is through Play Store, which is the app store for Android, from where we can access to a large number of applications, both free and paid, that we use to keep in touch with family and friends, have fun and entertain, play videos, movies or songs and many other things.
Then we'll tell you what are the most downloaded applications for the Android operating system are you will see that you will be most useful and best of all they are free.
WhatsApp Messenger
There are many applications that allow us to communicate for free with our friends and family, but certainly the most used is WhatsApp Messenger, because this application allows you to use instant messaging with your contacts anywhere in the world.
There is no need to add them to your friends, just enough to keep them on the agenda of your phone and if this application users will be added automatically. Also through the agenda of your phone you can send messages through this application and even you can share pictures, videos or one of the many emoticons you have and you can send your location to your friends so they know where you are.
AVG Antivirus
Like all operating systems, Android does not escape from malware and many other threats that are out the network, which is why the best we can do is install a program to protect our Android device and AVG antivirus is your best alternative. This antivirus makes a complete analysis of all the files and applications you have installed on your device, it will protect you in real time and even give you the location of your computer in case of theft through the use of Google Maps.
Tube Video Downloader
If you ever wanted to download your favorite YouTube or any other online video site video, Tube Video Downloader is a right application for you. Through this application, device can access the links to download the videos you want and save them with the best known such as FLV, MP4, 3GP, WMV, etc video formats. You can enjoy anytime regardless of whether you have or not access to the network.
Ultra HD Camera
It is true that your Android device has an application to use the camera, but through Ultra HD Camera will take pictures for quality up to the major social networks. Through this application you can use a digital zoom, focus images automatically, perform color balances, using different filters to improve the brightness and the lighting and the very best photos you can imagine.
YP
Through YP you will have access to countless movies and television shows online from your phone or tablet. When you install this program you will have access to movies and popular series issued since 1995. For a film that is to your liking, you will have a search engine that includes filtering to select the language or subtitles that are to your liking.
TuneIn Radio
This application has been created thinking of those people who enjoy online radio. Through TuneIn Radio you can access stations every country on the planet. Even you will be able to see the song name, author, singer and know what music is included, and can even see the cover. This application allows you to edit a list of favorite and according to them will suggest broadcasters could be of your liking.
Security Safe
As its name implies, this application allows you complete privacy for your pictures and videos stored on your phone so that you're the only one who can access them. Remember that all information that you keep in the safe will be under password.
Image courtesy of "stockimages" / FreeDigitalPhotos.net
If you liked this page you can help us by giving us a "like" on facebook, G+, twitter, others friends will thank you .
Tags:
tips for androids, good tips for android devices, excellent apps tips, wonderful tips for androids, the best advices for your android, free apps tips, free apps advices, freee android tips, excellent software for androids, tips about android apps