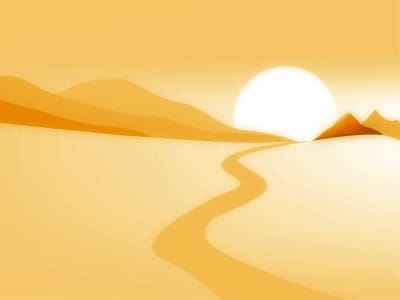 Countries that offer opportunities to qualified professionals migrate  : 
 
Australia, USA and England are the most attractive countries for skilled migrants.
Australia, USA and England are the most attractive countries for skilled migrants.
This migration to these countries is known as or "Brain Drain" and it has become massive since the year 2000 by the lack of opportunity in their home countries to grow professionally and the desire of these young professionals to study masters, doctoral and postdoctoral degrees.  
 
 
Developed countries in the world, have become recruiters of young qualified professionals, who are discouraged by the lack of support they receive from their country of origin and lack of opportunities decide to migrate to improve their economic status, live in better conditions and made possible a better career prospects.  
 
The most attractive countries for skilled migrants are, Australia, USA and England, who provide them with opportunities through work visas, scholarships masters, doctorate and post doctorate students, and work options in most cases are accepted because they have no other alternatives. The most profitable sectors for these skilled migrants are the sanitary, the productive and the computer sectors. 
 
This migration is already recognized in the world by various experts as "Brain Drain" and becomes a real curse that threatens the future of the country of origin and to its few resources devoted to education are usufruct by developed countries, that in the absence of skilled workers, decide to provide opportunities and not just young professionals but even young people who are looking for university studies to be able to migrate and when they graduate, they usually decide to stay in the country that hosted a set of great opportunities for their professional and economic growth, an opportunity that they will never be able to find in their home country (research laboratories equipped with advanced technology).  
 
Unlike other countries, Australia has a clear policy of attracting skilled migrants and this provides extra incentive for those who have high professional qualifications to apply for resident visa uninhabited areas or those under the age of 45 years and with the respective professional qualifications apply for permanent residence visa. The professions most needed in Australia are inserted in Schedule G and the professions in greatest demand are on the MODL list (Dentists, Nurses, Doctors, Engineers, Accountants, and Architects).  
 
Australia manages various categories of skilled emigration whose details you will be able to find on the Web site owned by the Australian Government http://www.immi.gov.au/skilled/. Additional information is available on the website of the Australian Embassy located in Chile http://www.chile.embassy.gov.au/sclecastellano/emcalificada.html. Remember that the proceedings have to be made directly to the Immigration Department offices in the city of Adelaide in Australia itself.  
 
The United States of America is another destination country of migration and this has qualified H-1B skilled migrants headed and has duration of three years and a maximum of six years. With this visa professionals can study, live and work in the U.S. But the U.S. also, as a destination, is reached through scholarships provided by various foundations.  
 
In recent years, this brain drain is also taking place in highly developed countries like Spain that have a high rate of unemployment, lower wages than most other developed countries and a large economy still low-tech sectors, it also offers opportunities to young professionals who are forced to emigrate to the U.S.