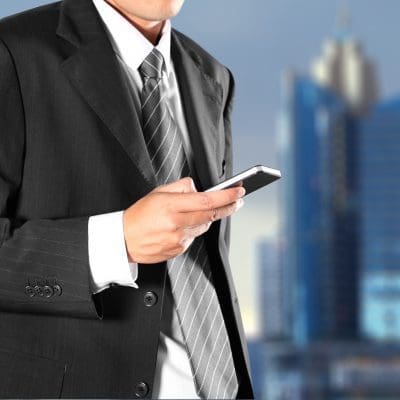 Free messages to Claro cellphone in Chile
Sending an SMS to keep in touch is a habit these days. What's valuable of this way of communication is that it's cheaper and more efficient than making a call. You can shorten words and use signs to communicate, which make it a lot simpler and also nicer. Many cellphone companies, like Claro, provide text message service so their clients can send SMS at any moment.
If you don't count with any remaining credit but still want to communicate with someone, here we give you the solution. In this article we'll explain how to send SMS messages free of charge to Claro cellphones in Chile.
Comunicatext
Enter the official Claro webpage at www.clarochile.cl and on the upper side you'll find the option Claro ideas, click kit and you'll Access a section for clients and users of Claro. Go into the Services tab and you'll see the Comunicatext link. To enter this site you must register in order to access the option to send SMS messages free of charge to Claro cellphones in Chile.
When you have registered, the site will send you a notice informing you that you can send text messages. To send free messages you'll have to enter 4547 in the recipient window and in the text window enter the number of the person who'll be receiving the SMS, then write the SMS you want to send to the recipient together with an advertisement.
When the SMS arrives to the destination number, you'll be informed that the SMS arrived without any problems. If you want, it's also possible to send messages from the same web page, the address is www.comunicatext.com
SMS flick
SMS flick is a web page that's useful for sending SMS messages to Claro mobile cellphones in Chile and many other nations in the world, completely free of charge and with 100% guarantee. The web page is in English, but it's user friendly. On the first tab choose the country to which you want to send the SMS. On the other tab type the cellphone number to which you want to send the SMS, do it as shown in the model.
On the last tab you can enter if you wish your information and on the final tab you should write the message you want using up to 100 characters. Finally type in the numbers of the verification code and click Submit. Do it now! Go into www.smsflick.com.
Free SMS
In this webpage you'll also be able to send completely free of charge SMS messages to Claro cellphones in Chile. When you enter the web page choose "Spanish" as language to know the advantages you'll get when you sign up.
To enjoy this service you have to fill some forms and provide information like your e-mail and your residence country. Once you've signed up you can send SMS messages to Claro mobile cellphones in Chile and other nations in the World. The ones who sign up get 10 text messages free of charge. The web page address is www.free–sms.com
Image courtesy of "Naypong" / FreeDigitalPhotos.net
Tags:
how to send free sms claro chile, tips to send free sms claro chile, free sms claro chile, free tips about sending sms claro chile, good tips about sending sms claro chile, free sms, sending free sms, how to send free sms, tips to send free sms, good tips to send free sms