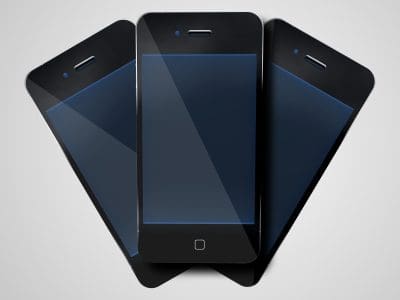 Send free messages to mobile phones in the U.S.
Many of us have thought sometime about sending messages to the USA to all our beloved ones that live over there, the only problem is that in many cases this seems quite expensive, for what we limit ourselves to just think about that person and call him/her from time to time, that's how, little by little we stop communicating.
But the goal is to be able to speak with our friends and family as much as we can; with those people who we love but, for now they are not in our city to join us. Don't worry that each time it is easier to communicate cheaply and with greater ease. There are certain websites that will allow you to send free messages to those people who you love the most and are in EE UU. Please review our sites and take notes.
Google Send To Phone:
First than anything, we have Google Send To Phone. This site is quite easy to use and works very well. This site can install an extension that allows you to send live messages from your own computer.
http:www.google.comtoolsfirefoxsendtophone
Txt2day.com:
The second site that we cannot fail to mention is Txt2day.com. It is also very easy to use, there is nothing more than to enter the 10-digit number, and the e-mail (although this is optional), of your suppliers, along with the text message. Particularly, this site is the one that is used most often by the majority of people, because their use is quite suitable and has different options.
Text'em:
Then we have Text'em, which is a service that is less used than others, since it demands more details, such as the suppliers, the e-mail address, the code security, etc., but, without place to doubt, it is effective when you need to send a message.
http:www.textem.net
SMS Everywhere:
Finally we have the site to send text messages called SMS Everywhere, which seems to be, in fact, the simplest of all providers.
The only thing that must be inserted in the computer is the number of recipient and the message that you want to send. SMS Everywhere has indeed a great advantage over other servers in text messaging because of its simplicity and effectiveness. Just write your message and you're done.
http:smseverywhere.com
With all these pages you already have sufficient information in order to send lots of text messages to those who you want and are in the USA. Don't worry, since they are all completely free. That is the point of these sites, facilitating the communication with your loved ones with whom you wish to communicate on a daily basis. Through the computer you cannot lose the opportunity to speak with your friends or family. Use these sites that have been created for you.
Remember always to return to our website, as we have many surprises for you, you will find all kinds of free advices on this website that will be at your disposal 24 hours a day. Words of encouragement, free pages for sending messages, formal letters; everything that you are looking for in one place. Take a look and come back soon. We'll be waiting for you!
Image courtesy of [image creator name] / FreeDigitalPhotos.net
Tags:
free sms, free sms to U.S., good online sites to send free sms, how to send a free sms to U.S., i want to send a free sms to U.S., sending a free sms to U.S., Sms, sms to U.S. for free, tips to send a free sms to U.S., websites to send free sms