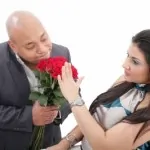 Nice apology texts for your partner
All the celebrations that take place within the context of a love relationship are very important for the couple, because they represent the celebration of their love, that they love each other and that they are sharing their lives together. The problem today, is that we are all too busy and have many responsibilities to attend to, so sometimes our head is elsewhere and we do not always remember important days like our anniversary.
If it is your case and you forgot your anniversary and to say something nice in this day, then we recommend you to mend your mistake with a nice message in which you apologize and you make your partner know all the love you have to give. Check the examples that we offer you on the lines below and pick your favorites, then get inspired and give them your personal touch to then dedicate to your loved one.
Free list of apology texts for your partner:
– "I realize the serious fault that I made by forgetting that it was our anniversary. I hope you can forgive me, my life. The truth is that I am aware of what it means to you and that we celebrate it as you like as we always do, but I have been with too many things on my mind, I know that it is not a good excuse and I am sorry. I want to promise you that it will never happen again, because for me there is no one but you in this life. I love you, sorry again. "
Category: apology texts for my partner
– "What a better day than this for us to celebrate our love, baby. I will not forget that it slipped my mind, I have always been a very scattered person and now I am paying the consequences, for I have made you suffer and nothing could hurt me more. However, I want to mend my mistake and I propose that we celebrate five anniversaries this year instead, we can plan them as you want and I just want to see you happy, my life. I adore you, I hope you can forgive me and that you like the idea. "
Category: apology texts for my partner
– "Honey, please forgive me. I do not know how I could forget about such an important date, I swear I have been thinking about this day all week and suddenly it was like my brain was completely clouded. I promise that I will do well and I will make it up to you because it was my fault, I adore you. "
Category: apology texts for my partner
– "I warmly thank the Lord for giving me the opportunity to meet such wonderful person like you in this life. I know I have been an idiot, and forgetting our anniversary was the worst thing I could do, but I really feel much regret and I feel I made you suffer too much. I want to correct my mistakes, start over, I should ask you out like I did at that time. I love you, I swear it will not happen ever again. "
Category: apology texts for my partner
– "I feel that the bond we have now is stronger than anything I have ever seen before, and right now we are united forever. I failed to forget a special day and that error cannot be erased by anyone or anything, I just hope to appease the harm I did by trying to mend my unfavorable mistake. Every day I want to celebrate you, life and our love. I love you, baby. Please forgive me, my repentance is sincere and it comes from the bottom of my heart, you can be sure of that. "
Category: apology texts for my partner
– "The Lord blesses us in every step we take and I feel He gave us a little extra, because being able to find each other has been wonderful. I fully understand that you are angry and dazed by my forgetfulness, I cannot really explain how I could forget our anniversary and I was unconscious. I ask you in my knees to please forgive me, because it will never be repeated and for me you are the most beautiful woman of all. "
Category: apology texts for my partner
We hope you have liked these messages and that they are useful to you for correcting your mistake. We know that all in all, being happy with your partner is the most important thing for you, so go express what you feel to her, promise her that will never again be repeated and mend the damage. See you soon, remember to always come back to our website for more messages.
Image courtesy of "David Castillo Dominic" / FreeDigitalPhotos.net
If you liked this page you can help us by giving us a "like" on facebook, G+, twitter. Also if you want you can help this website by sending your apology texts for a partner, and will be published, others friends will thank you .
Tags:
beautiful apology texts for my partner, download apology texts for my partner, new apology texts for my partner, original apology texts for my partner, send free apology texts for my partner, apology text examples for my partner