Working at home with the Internet, a new laboral alternative :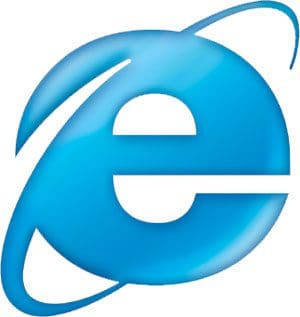 The apparition of Internet, has allow the appearance of a new laboral alternative: work through the Internet, which can be developed by different kinds of professionals as an alternative to their formal jobs, in change for a payments from companies whose action ambit is the Internet.
The massive diffusion of the Internet has generated the appearance of a new way of working, which is known as working through the Internet. This type of work only requires a computer and some daily or weekly free time, in order to be able to develop the work sent by third parties and which will allow the person earning money. But, many times, the work obtained in the Internet is through e – mails or ads, which we find in different search engines in the web, which has its advantages and, also, its disadvantages.
The jobs through the Internet are very diverse, because they can go from the sales of products, up to the development of freelance's works, which covers knowledge areas that are very different between each other, such as: programming, developers, webs master, marketing, web positioning, content generation, product publishers, and graphic design.
The freelance works are services performed by a person, who does not have any kind of contract, just his or her word in benefit of the company whose action field is developed through the web. In every case, the development of a determined field of knowledge in these times can be very useful for many Internet companies and it also have some economic benefits for those people who wish to improve their economic conditions or who need to get an alternative income, which is not connected to their formal activities in real life.
The advantages of having an online job is that there are no costs of getting to work, there is a greater time to dedicate to the personal and family life and been your own boss means that there will be no warning calls. This has made possible that the demand of this kind of job has been increasing in relation to other forms of direct work. Inclusively, the tendency shows that in a potential future, these jobs through the internet will constitute the main source of income of many of its workers.
Inclusively, given the evolution of the Internet, it is necessary that, whoever wants to work through this media has to get trained in the management of tools, which can be through online courses of training or through the direct search of knowledge.
But, as every laboral option, there are always the negative aspects or disadvantages, such as the fact of been scammed with the story of working through the Internet, seeing yourself involved in crimes such as phishing, because they use your personal accounts to deposit money extracted from bank accounts of other people. There are also job offers in the Internet in which, first, you have to acquire a product in which they explain you how to earn money without having to put too much effort on it. Others offer you money for reading publicity, which are really cents that will not lead you to anything good.
Another disadvantage is that, many times, the one who hires you is an intermediate, who perceives the real salary of the contract and is offering you miserable amounts and that, many times, for needs, people accept them.
But, to avoid making mistakes when accepting a job through the Internet, it is necessary to make a series of actions before taking any job or assignments.
1. There are many web sites in which we can find jobs as FreeLancer, the most known web site is precisely http://www.guru.com/ , which demands people to register to be able to contact those who are offering projects and services and requiring professionals who are experts in the field. In other words, we must look for those pages that allow us understanding that their content is serious and that there is a trajectory of positive qualifications in their offers.
2. Verifying if the web site allows that both, the one offering the project and the one offering a proposal, are able to qualify each other when their FreeLancer relationship ends, which will allow us getting to know if the first pays what he or she might have had offered and if the second performs the agreed work.
3. The proposal that we make in front a project offer must be, in preference, from a web site, given to the competence there is.
4. We must fulfill the terms or periods we have agreed with the one who offered the project, in order to get good qualifications.
5. In some cases, it is necessary for us to demonstrate our command on the English language.
6. Learning how to use the different search engines offered through the Internet.
7. Before embarking yourself in any FreeLancer project, you must previously establish how you are going to be paid. We will evaluate which is the most convenient way of moving the money from the exterior to an account in your country, whether it is through direct deposits or through the usage of Paypal, whose web site can be visited through the following link: http://www.paypal.com and which is a very easy way to be paid.
Summing up, we could say that the Internet has introduced a new laboral alternative: jobs through the Internet, and that it is used for more and more people every time, people who have knowledge and who are able to find the elements in the Internet that will provide them enough to improve their economic situation through the FreeLancer jobs.