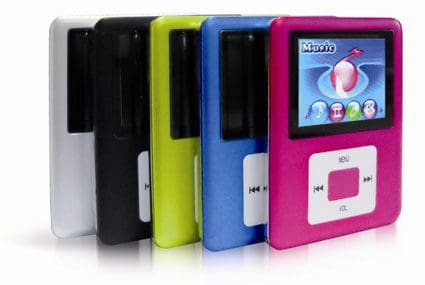 What is MP3?
It is the abbreviation of the MPEG – 1 audio Layer 3 description, which is an extension of digital audio files that are compressed from its original content. This format was created by the Moving Picture Expert Group (MPEG) Company and developed particularly by Karlheinz Brandenburg, who was the director of the technology area of the Fraunhofer IIS Institute, which was previously known as a German developing center, supported by Thompsom multimedia, which negotiate all the patents in MP3 format.
It begins to be distributed in the year 1986, where its demand was obviously low until the beginnings of the 90's. However, in July of 1995, the company begins to offer a new format called .Mp3, whose most important factor is its flexibility and it requires a little space inside the computer's memory, which is why, since then, it acquired almost 1.2 million Euros for just its patents, after ten years, this amount grew exponentially to up to 26.1 million of Euros.
Mp3 managed to have so much success that it became the standard format used by high quality audio streaming, because it was considerably compressed; for example, some files that weighted 15 MB could be compressed down to 1 MB with this format, this is why MP3 was very successful at the moment of playing, downloading or uploading through the internet.
At the beginnings of 2002, many formats that were alike MP3 were introduced to several operative systems and they supposed the deafening fall of this format, because it was not developed in an open source, making it impossible for users to be able to acquire or modify them as they wish, for free. It is also illegal to exchange or download MP3 content, without having previously paid for author rights. However, it is still in the vanguard in the informatics area and in the multimedia portable players in general, like in cell phones, DVD, iPod, etc.
The way in which it works is through perceptual codification, due to the fact that MP3 is a compression with size loss, this means that, in order to get a smaller space, you need to sacrifice the quality of the original sound when converting the file, although this loss is almost imperceptible by human ears and, in order to notice it, you would need the aid of special equipments for decibel measuring.
This is why, in matters of quality, MP3 is not that affected, because most clients rather have lightness in their files than a superior, yet imperceptible, quality which can be offered by the WAV format (which is eleven times heavier than MP3).
For the moment of codification, you will need to use sub bands, whose system allows knowing which frequencies must be eliminated and which must not, the process of conversion compares the original audio with a psycho – acoustic model, which must be chosen and, as the reproduction goes by, the bands that are most relevant will be separated from those that can be omitted.
As an example you can take a compact disc from some record label with 4.1 Khz 16 bit stereo waves, which represents 14000 kbps and, when been codified to an standard MP3 format, it would be 128 kbps, in which you can appreciate a reduction of more than 10 times its size, even though this type of codification is the most optimum codification and the most used one. Obviously if it is reduced even more (<100 kbps) you lose a lot more quality. Some MP3 files have a better compression of 320 kbps, which you can compare with the one of 128 kbps and notice the difference yourself.
Most people choose to download and share their files in an MP3 format for free through P2P programs (peer to peer), such as Ares, Limewire, Kazaa, Emule, among others. You can also use Apple's iTunes or buy them online.