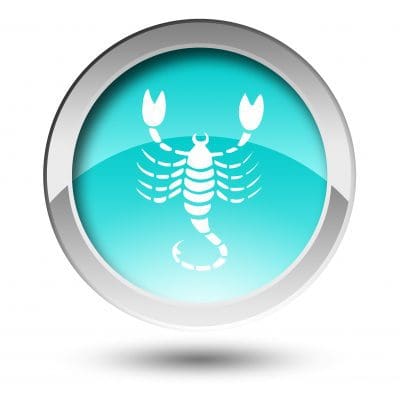 How to seduce a Scorpio man :
Scorpio men are person who have a lot of energy and that's why they're constantly in action and movement. A
Scorpio man is also a person who likes the game of mystery, He's a man who shows very manly to ladies; he's very passionate when he's in a love relationship; he enjoys taking his emotions to the edge of the limit and he lives deeply every minute of his life.
Scorpio men are direct and clear when they give an opinion or point o view, they don't care if others feel awkward about that. If you wonder how to seduce a Scorpio man, this will be useful for you. In this article you'll see what things they like about women.
Be sexy
To seduce a Scorpio man you have to be sexy in your look and the way you are. Scorpios are people who lead to guide by their impulses. So, if you show sexy to him, you will catch his attention and he will go after you.
Give him action
Scorpio men love the night life, they like to take risks and fell the adrenaline running all over their body.
A Scorpio man falls in love with a girl when he notices that she is the kind of person who lives the moment without fear, a girl who doesn't mind to make mistakes and enjoys her life without worrying about people's opinion.
Don't make him feel uncomfortable
Scorpio men like to live without problems. They hate when people start asking about their past, they prefer to keep in secret their personal issues.
If you want start a conversation with a Scorpio man, talk about things you know about him since the moment you met, don't ask him about previous relationships. If you do that, we would think you want to find out negative things about him.
Go ahead
Scorpio men like people who go ahead in all aspects of their lives. Scorpio men tend to be in movement constantly.
If you want to seduce a Scorpio man, you should better start something new in your life such as going to the gym, learning a new language, back to college, etc. Tell him what you're doing and he'll be interested in you immediately.
Body language
Scorpio men are very sensitive to a woman's gestures. If you want to seduce a Scorpio man, be kind with him, kiss him, give him hugs from time to time and look at his eyes when you talk to him.
Music
Scorpio men enjoy different kind of music; they like to listen to music and mainly to dance and feel the rhythm. Seduce a Scorpio man by inviting him to a disco. In a disco you'll have the chance to be sexy when dancing.
Not only that, a disco night is perfect to give him the action and adrenaline he likes. Before to invite him, find out what kind of music he likes the most. Music will help you to seduce a Scorpio man.
Image: FreeDigitalPhotos.net
Tags:
seduce a scorpio man, how to seduce a scorpio man, tips to seduce a scorpio man, free tips to seduce a scorpio man, tips to seduce a scorpio, free tips to seduce a scorpio, i want to seduce a scorpio, i want to seduce a scorpio man, seducing a scorpio, seducing a scorpio man