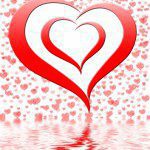 Cute seduction texts messages
We all like love, how it makes us feel, how we think we are floating and having met the most beautiful person in the world. This because we know that by their side we will live wonderful experiences we never experienced before.
However, for many the problem is at the moment of declaring their feelings, daring to tell the other person they are interested in them, that they would like to have a relationship, start dating and see where it takes them. A good way to do it is to start with a small phrase to conquer the girl, something to get you closer to her, that makes them start thinking about you, to consider you as a chance to find love.
Do not take too long, remember that people who are worth it are being pretended by more than one and you do not want to miss your window of opportunity, because then you might regret it forever. So do it now, check out the examples we offer you on the lines below and dedicate them to your significant other, you will see how well it will go.
Free list of cute seduction texts messages:
– "Having had the opportunity to live so many experiences by your side has been the most wonderful things that I have gotten to live so far. You are a very good person, a faultless friend, but I have realized that we could also be something more than friends and I have been thinking it for quite some time now. Inside me I have been able to feel that something was changing and the truth is that there is no turning back. I want to be with you, to show you what I am capable of if you are by my side. I wish you could give me the opportunity to try and show you everything that I say. I love you and I will be waiting for your answer. "
Category :Seduction text messages
– "Having you present in my mind, looking at how you laugh, how you look at me, it makes my heart jump inside my chest and you do not know how good it feels. I would like us to be together, to be a couple, I know we would do very well. "
Category :Seduction text messages
– "I have been thinking about this for quite some time now and I see how well we do as friends; however, I cannot stop thinking about how well we would do like something more. I would like us to try, to embark together on the adventure of love, you have no idea how I see it in my mind, I am sure if you could conceive it that way, then we would have been together a long time ago. Tell me what you think, I am very interested in your opinion, do not take too long that my heart is waiting for you. "
Category :Seduction text messages
– "Your friendship is wonderful, I know that very well. However, there is one thing that I do not completely understand, a question that gnaws me, that makes me think of what would happen if we were something else, something more. Thinking of how good it could be does not let me sleep, at least not as before, I do not want to do anything, and I just torture and harass myself with that idea. Please let us get out on a date, I want to invite you out to dinner, let us talk, let us see what this is all about. "
Category :Seduction text messages
– "Let me pass, allow this lost soul find refuge in you. I think that we have a very large possibility for love to grow and prosper between us. Let us feel free to feel it and experience it whole, I know that we will not be disappointed, quite the contrary. It may sound silly, but I dreamed of what it would be like, I could visualize life by your side and the truth is that I love the idea, so I cannot wait to try, let us give ourselves the chance. "
Category :Seduction text messages
– "Being friends we have a great time together, we have fun, we laugh like crazy and I trust you very much, I would even put my heart in your hands, because I know you would not crush it, and thinking about all that is what brings me here. I have been actually considering giving you my heart, because I know you would take good care of it and that you give it everything it needs and, in return, he would also give you everything you need and more. "
Category :Seduction text messages
You will not regret trying, to see where you can get and what you can achieve with this. Remember, love is always worth it, do not let it go.
Image courtesy of "Stuart Miles" / FreeDigitalPhotos.net
If you liked this page you can help us by giving us a "like" on facebook, G+, twitter. Also if you want you can help this website by sending your originals seduction text messages and will be published, others friends will thank you .
Tags:
best seduction texts,sweet seduction texts,download best seduction texts,new seduction texts,cute seduction texts,nice seduction texts messages,free seduction texts messages