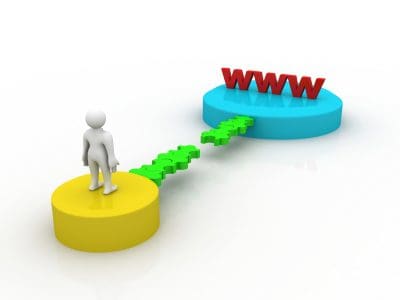 Some advices to win the heart of a girl through the internet… online Love? : 
Not all of the men have the luck to find the girl of their dreams and for that reason; there is really a great number of single man and bachelors on the streets.
However, there is an easy way to know beautiful and interesting women through the different pages created on the internet, where many women under any age form many places of the world are looking for a man to establish a sentimental relationship, an adventure or simply a friendship.
But as always, is not easy to win the heart of a woman who impacted us since the first moment we found her on a page or website on the internet. Well, with this essay, we will give you some necessary advices to know and conquer that girl who you hopeless fell in lover for.
First at all, before you think about the adventure of knowing a new girl through the chat or any other virtual way, you must absolutely create yourself a good personal profile. To do that, you must write the interesting information about you but without being arrogant or a complete as***le. You can talk about your hobbies, your likes and dislikes, your goals etc. you absolutely must write exactly what you are looking for, what your kind of woman is (note: do not describe her physically but you better talk about her personality, it is more romantic) and do not ever, come with the idea of putting a photo of you naked or semi-naked, because only thing you are going to get is a bunch of girls laughing at you and none of them are going to take you seriously.
Once you wrote a good personal profile following the previous advices (I hope so, otherwise you are really screwed… no, seriously), then you go into the quest of wining the heart of the cutest girl of the website, but before doing that, you better read the following advices:
When you are chatting with a girl through the internet, do not try to impress her by telling a number of lies to her or changing the reality. Do not ever think about staring a chat with a girl talking about your professional achievements or how good you are at the sports. Also you must not tell to her how generous and responsible you are. The qualities and virtues of a person must not have to be spoken but shown through actions. Remember, the best way to impress a woman is not trying to do it.
Do not tell to a girl you are doing this through the internet because you do not have luck with the love or because you are a complete fail. You must keep in mind that you are a nice man with many qualities and virtues, but you almost all of the time are busy. (Even if it is a lie at all or not).
You absolutely must have sense of humour, all of the women like a funny guy capable of make her laughing until death. You also can tell some jokes, but take care with the kind of the jokes; a bad one can mean a good bye forever. The humour will allow you to trust her a little more and the relationship will get stronger. If truly you are interested about her, it is necessary to go out, performing some extra activities besides chatting through the internet, so then you can talk to her about them. It is recommendable the music, sports, some reading etc.
You must show to her that you are a happy person, a person who makes plans and with many friends. If you like to travel around, do not miss the chance to talk about the place you went but discretely, women like the adventurer and brave men.
You also must show to her that you are sure of yourself and have auto-esteem. A man who offers security to a woman is like the honey to the bees. (Trust me; I know what I am talking about).
Finally remember, on the first e-mail or message you sent to her, you better not asked for her phone number or mobile, that will make look like a desperate person. And also do not think that you must flirt with girl by talking about how beautiful she is, it is better to make mention about her personality and way of thinking. In conclusion, remember that the right image to win the heart of a girl at any aspects of the life must be one of a charismatic, polite, funny, smart and adventurer man.
Images by :
Image: jscreationzs / FreeDigitalPhotos.net