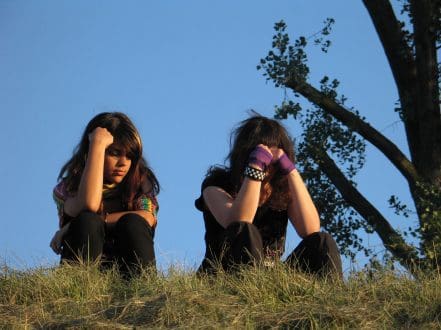 Love affair free seduction guide: How to attract,seduce,meet womens at work : 
Have you ever fell in love with a girl at your job?, well, it actually happens very often, think about it, so many hours working with the same girls, and all of a sudden and without previous mention, you find the girl of your dreams at the office or any place, you cannot let this chance slip through your hands. Because you have to now, any girl can steal your heart at the moment when she wants, believe me.
However, you may not have any idea how to conquer her neither get close to her without feeling butterflies in the stomach. So, you must know the right concepts to win the game of love, also you should keep in mind something, the most of the companies or the most of the jobs do not approve the idea of the love relationships between the partners of the same place of work, actually to say the truth, there are some companies with a really closed idea about the love between the workers and they even wrote down something called "rule of the inner code and behaviour at the job".
As you can see, we should keep the necessary discretion and our mouth completely closed to avoid any kind of rumour or chatting about our love affair. Otherwise, and absolutely, it is going to cause us troubles, actually it can be even worst than a problem, because this love can mean the negation of a good promotion, a rise or even get fired immediately. Oh, I almost forget, if the girl you are falling in love with has already another person, then you must step aside, you better look away from her, trust me, this means extra troubles and that should be the last thing on your mind.
All right then, I will try to explain you some of the best steps and advices that may be really useful if you are trying to win the heart of the girl at your job.
The first advice should be, you absolutely should act with extreme discretion about it. I mean do not talk with the others about your affair and that way you will avoid being the reason of many laughs. If she gives you any sign like a sight or a different way of speaking with you, the best will be that everything keeps a low profile at least for a while, otherwise, the rumour would be all over the place and in the mouth of everyone at the office, this rumour even can reach the ears of the boss, if that happens, then my friend, you are done.
Do not let her know about your love attraction through other persons, that is a really wrong idea. If you are witness of some interest from her to you, then the best way is the sincerity, my friend. If you do otherwise, you will lose all the process instead and you better say good bye to the girl of your dreams.
Another advice may be that you must show her with specific proofs and a real attitude that you are interested about her, if that is the case, you will obtain more than just her attention. Talk and treat her on a different way from how you do with the rest of the people at the office. This does not mean you must treat the others like a garbage can, remember that you also must win her heart being polite and with good manners.
Try to create moments of privacy between you two, but always keep in mind, those moments must look like they are casual moments, so do not force them, you got it?. Who cares if the moment just lasted 5 seconds; the important is talking to her no matter what, also you can talk about personal topics with her at lunch time, at the elevator or at any place you can, you must tell to her something you cannot tell anyone, that way she will fell somehow special.
When you share a talk with her, you must be interested in what she is talking about, even if you do not care about it, you should ask to her about whatever she is talking about at any moment you can, also do not even think about show a bored face, that would kill the moment. Because you already know that any woman like to be listened, that way you not only make her spend a good time with you but you also will know more aspects about her likes and preferences. You can count that as gathered material.
Always ask her if she wants some help with anything. You must also ask her for some help, show to her that she is indispensable to you at the job, that way she will feel like a team with you. Oh but, if the idea of distracting her while she is really focus at something important have crossed through your mind, then better forget about it, that move will decrease your chances with her. Besides, if her work goes bad and the results were not the expected ones, the only one to blame will be you. Something you can do is offering a cup of coffee a soda or maybe a snack, whatever to make her feel comfortable with you.
Exchange some of your objects with her; it may be a book, a movie, a music CD, etc. the excuse why you must give her something is because later you will have the perfect reason to talk about the object with her, and feed the relationship a little more.
Finally, you should ask her to go on a date, it may be a nice dinner or at the movies, but it must be when you are out of the work, so that way, nobody will suspect a single thing at work. By following the advices mentioned before, or at least the most of them, you will be able to win the heart of any beautiful lady at work, remember, be discretely romantic and she will think about you as more than job partner.
Images by: lusi
http://www.multimedia-stock.com/lusi