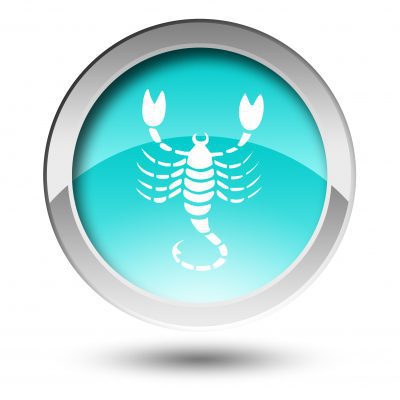 Good tips to seduce a Scorpio man
Those born between October 23rd and November 22nd are the Scorpio. This sign is characterized as being a loyal and true friend. Extremely honest, will tell you the raw, hard truth. Among its worse ranking defects we can see that they are vengeful, explosive, destructive and envious persons. On the other hand they are curious, energetic and tenacious. It is a sign that can be loved or hated but never goes unnoticed.
The Scorpio men are determined, possessive but can also be sentimental and sensitive. They are manly and temperamental. Hate lies and require people to be honest with him as he is. If you cheat or do any evil, be ready because waiting for the right time to get back at you. Not easily forgive and are very resentful.
They like strong, powerful and direct girls, avoid light or simple girls. It is essential that you have interesting things to talk about to get his attention and use the power of words to show your sensuality. They like puns and ingenious ideas. Have a good sense of humor and you will get his attention.
Study them, know them but never get into their stuff. Respect their space as they are very secretive about their personal affairs. He does not like interviews or want to know more than what is necessary.
The best way to conquer a man of this sign is but subtly sexy and like the sweet and sexy girls at once. Given that the man from this sign are indecisive about love you must have patience and a lot of confidence in yourself if you want to win their love. Go ahead directly and decisively towards your goal. Don't forget to always be neat and careful detail.
It may be difficult to call his attention or conquer him but once you do it will have eyes only for you. Be given full and it will keep him as anyone. Be possessive and display uncontrolled passion.
This sign is a sexual sign so you have to forget shyness and surrender to their passion. Learn new games in bed and use lingerie would be good ideas to drive him crazy and keep him interested.
Another key to having a good relationship with this sign is to share their plans and ideals. The Scorpio man seeks a stable partner for life, you can share with your health, family and economic future. A companion that drives it forward.
As you can see this sign is intense in everything he does. When he loves, he does so with passion and limitless. If he hates someone, he will find a way to smack him down completely. We hope these tips will be of great help you to succeed in the difficult task of conquering such an intense and mysterious as the Scorpio man.
Good luck, trust yourself; with sensuality and security you will achieve win his heart forever.
Image courtesy of "Salvatore Vuono" / FreeDigitalPhotos.net
If you liked this page you can help us by giving us a "like" on facebook, G+, twitter, others friends will thank you .
Tags:
tips about seduction, nice tips about love, free seduction tips , free seduction advises, nice conquest tips, excellent conquest tips, the best seduction ideas, excellent zodiac advices, learn how to seduce a scorpio, seduce a scorpio man