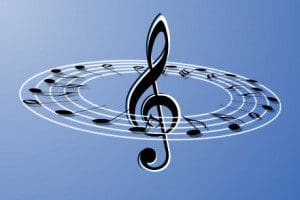 Download latest audio codecs, video codecs,Free video software and video codec downloads :
Codec is a software of minimum size, which is used to codify and decodes files, which offers the user the power of reducing the dimensions of multimedia files, without reducing their quality.
Usually, most codec codify the signal, so then they can decode it when reproducing it, which was altered in a different format than the one in which it was originally codified. A clear example is a multimedia file that, first, weights about 30 MB, and after been compressed, its size reduces to an approximation of between 3 MB and 4 MB, which keeps its quality at the moment of playing it.
Among one of the famous codec we find MP3. For setting an example, a song that is compressed in the MP3 format, occupies from 3 MB to 5 MB, without losing its audio quality, while a decompressed song will weight about ten times more. In conclusion, the codec has the vital function of minimizing a file's size without compromising its quality.
The user must have an specific codec installed to be able to decompress a video, audio, or another file that he or she wishes to use, due to the fact that each codec compresses each file in a particular and unique way. In consequence, a great number of codec is originated, which are different in the way in which they compress a file or in the way they give more relevance to sound quality than to compression itself.
If there is a case in which the user does not possess the right codec to open up a file, it might occur that the system plays it with difficulty, because of this, it is necessary that the user is aware of which codec he or she might need, for which it is necessary to use an exclusive software to analyze the computer, which will show us the codec needed or, on the other hand, will show as the origin of the problem. As follows, you will find details of two programs that will be very helpful for any user:
VIDEOINSPECTOR (http://videoinspector.softonic.com/): This program will allow the user to obtain every detail of the requirements of the codec and, also, it will offer a link in which you will find the codec you were looking for. In order to proceed with the installation, you only need to go to the web site listed above.
GSPOT (http://gspot.softonic.com/): this program, as the other one mentioned above, will find and detail the code you need. To obtain it, you can go directly to the web site mentioned in this paragraph and download it for free, or visit the product's official site.
One of the problems that could appear when installing a codec pack, is a loss in the computer's performance, because it could get conflicted with another codec pack which is in the PC. Which is why it is recommended that the user only installs the codec that he or she might need; in any case, they could be upgraded as new formats appear.
Among the most used video codec we find Xvid and Divx, which can be respectively found and downloaded for free in the following web sites:
(http://www.free-codecs.com/download/Koepi_XviD.htm),
(http://www.free-codecs.com/download/DivX_Free.htm).
While for audio codec, the most use ones are AC3 and OGG:
AC3 (http://www.free-codecs.com/download/AC3_Filter.htm)
OGG (http://www.free-codecs.com/download/Vorbis_Ogg_ACM.htm),
If you choose to download a full codec package, you can access directly through the following web site: (http://www.free-codecs.com). 
Images by : fangol
http://www.multimedia-stock.com/fangol